Why Choose Us?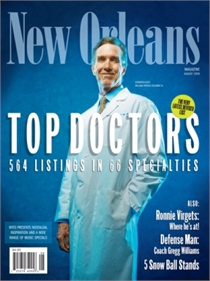 Browse the internet and you will find many glossy ads for cosmetic surgery and dermatology from individuals with little or no training and no credentials. Drs. William and Patrick Coleman are a highly trained, experienced, father-son team of dermatologic surgeons who have pioneered many cosmetic procedures. Dr. William Coleman has been elected by his peers for inclusion in
Best Doctors in America every year since 1994
. We see patients from all over the U.S., as well from dozens of other countries. Hundreds of doctors, nurses, and their families have chosen us for cosmetic procedures.
When you are concerned about your appearance you are wise to choose a real expert. Stay away from clinics or spas run by general doctors without any formal training in dermatology or plastic surgery who claim to perform Botox, laser treatments, fat reduction and more. We frequently see botched patients who have visited these clinics and spas and it is often hard to fix them.
Please choose the right doctor in the first place
.
When you visit our office, you will find that the safety and comfort of our patients is of the utmost importance. In addition to providing advanced cosmetic techniques such as liposuction and facial rejuvenation, we have years of experience treating skin diseases ranging from hyperhidrosis (excess sweating), acne, and rosacea to melanoma and skin cancer. Please browse through our "conditions treated" page using the link at the side of this page to see how we can help you. We look forward to seeing you at our office!
Learn more about our staff
Choosing the right cosmetic surgeon:
Dr. Coleman discussing Body Contouring
Practice Information
Procedures Offered